Products Menu
PROFESSIONAL EQUIPMENT
Broadcast - Cine - Photo
LIVE STREAMING
Streaming Softwares - Mixers - Cameras
POST PRODUCTION
PC Systems for Editing
AUDIO EQUIPMENT
Microphones - Boom - Recorders
USED EQUIPMENT
Sell your used Equipment
MANUFACTURER
Choose by Manufacturer
Service & Repair
(calls us and press 2 - operating hours: 10.00-17.00 daily)
At our company, we specialize in repairing professional and broadcast equipment, catering to the needs of cameramen, photographers, productions, and TV stations. Our primary objective is to offer direct after sales support for all the products we supply.
Repair of Professional Equipment:
Our skilled technicians handle repairs for a wide range of equipment, including cameras, videos, audio/visual mixers, multiviewers, video editing systems, monitors, and lights, specifically tailored for cameramen, TV stations, and productions. We provide authorised service for JVC, Panasonic, SmallHD, Teradek, TVLogic, DZO, MZ-Lighting, Datavideo, Blackmagic, Sachtler and ND SATCOM professional equipment in Greece.
In addition to the authorized services we also offer repair services for products from other renowned brands, including Canon, Sony, Tamron, Sigma, and more. Our skilled technicians are experienced in handling a wide range of equipment and are knowledgeable about the intricacies of various brands. You can rely on us to provide reliable and efficient repair services for your equipment, regardless of the brand.
Repair Tools:
We are well-equipped with high-quality repair tools to ensure efficient repairs. Our technicians utilize PC systems with authorized software from Panasonic and JVC for camera repairs, WFMs (waveform monitors), high-resolution monitors, Angenieux Lens Projector for lens repairs, and specialized boards for camera adjustments.
Dedicated Repair Spaces:
To facilitate demanding professional repairs, we have four dedicated repair benches for our technicians, ensuring optimal working conditions. Additionally, we have two specialized rooms for lens repair. The first room is equipped with the Angenieux Lens Projector, while the second room serves as a dust-proof environment for lens assembly.
Customer Support:
We provide comprehensive support to our customers, offering a similar device, subject to availability, for products covered by warranty until the repair procedure is completed. The device should be bought from our company.
Contact via Email:
To initiate a repair request or seek assistance, you can reach out to us via email at service@blk.gr. Please provide a detailed description of the problem, and if applicable, include photos or videos that can aid in assessing the issue.
Minimum Charges:
For all repairs out of warranty period, there is a minimum charge of 35 euros + VAT, regardless of whether the problem is resolved. This amount covers the initial assessment and should be paid in advance. If the minimum charge is not paid, we will be unable to accept your device for repair. Please note that this amount is non-refundable in the event that the repair is unsuccessful. However, if the repair is successful, this amount will be deducted from the total cost.
For repairs covered under warranty, there may be a cost associated with sending the product to the manufacturer for repair. The specific shipping and handling charges are determined by the manufacturer, and we always adhere to their policies and guidelines. While the cost of shipping is typically the responsibility of the customer, any repair costs incurred by the manufacturer for warranty-related issues are typically covered by the manufacturer. We strive to ensure a smooth and efficient warranty repair process by following the manufacturer's rules and regulations.
Firmware Updates:
We offer firmware updates for all the products we supply. The cost for firmware updates is 35 euros + VAT. If the product is purchased from us the firmware updates are free.
Payment:
Payment for repairs should be made in advance. Our technician will provide you with a comprehensive cost estimate, including the repair cost and any necessary spare parts. The full payment must be made prior to initiating the repair. We accept various payment methods, including credit cards, cash, and wire transfers.
Payment methods
Time Schedule:
Please be aware that we require sufficient time to thoroughly assess and repair your device. We do not offer same-day services, and the minimum waiting period for assessment or firmware updates is three days. The final repair duration depends on the availability of spare parts, with typical delivery times ranging from 15 to 30 working days.
Guarantee:
All our products come with a warranty period of 6 monhs up to 10 years. We provide service and after sales support for all of our products.
We appreciate your trust in our repair services and are dedicated to ensuring the highest quality standards in addressing your equipment needs.
ISO 9001:
Our Company has obtained ISO certification in accordance with the [ISO 9001 Standard] requirements. Our commitment to quality management [or other applicable standard] has been acknowledged by a recognized and accredited certification body.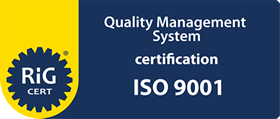 The certification was awarded to our Company following a rigorous assessment of our processes, procedures, and adherence to the specified ISO standards. This achievement is a testament to our ongoing efforts to ensure the highest level of quality.
We are proud of this accomplishment and believe that ISO certification demonstrates our dedication to meeting and exceeding customer expectations, continual improvement, and adherence to industry best practices.