Products Menu
PROFESSIONAL EQUIPMENT
Broadcast - Cine - Photo
LIVE STREAMING
Streaming Softwares - Mixers - Cameras
POST PRODUCTION
PC Systems for Editing
AUDIO EQUIPMENT
Microphones - Boom - Recorders
USED EQUIPMENT
Sell your used Equipment
MANUFACTURER
Choose by Manufacturer
Our History
BLK Opticoacoustics LTD is a specialized company with over 15 years of experience in the field of Broadcast, Professional Video, Cinema, and Photo Equipment. Established in 2002 and headquartered in Athens, our company is housed in a four-floor building that we own.
Here is a breakdown of our departments and their respective locations within our premises:
Sales & Exhibition Area: Ground Floor
Service: Basement
Light Manufacturing: Basement
Finance Department: 1st Floor
Seminar Room: 1st Floor
Warehouse: 2nd Floor
Studio Exhibition Area: 3rd Floor
BLK Opticoacoustics LTD
Sales – Rental - Service of Professional Equipment
Address: Ektoros 115, Ilion, Athens, Greece 13122
VAT No. EL999950651
Tel: +30 210 2623590
Fax: +30 210 2623381
Our team consists of highly experienced professionals who are committed to providing you with fast and efficient service. Our company's goal is to offer competitive prices for the products we supply while delivering direct technical support.
Here are the categories of equipment we specialize in:
Television Equipment:
We provide TV stations and broadcasters with studio cameras, recorders, audio & visual mixers, video editing systems, storage systems, character generators, multiviewers, monitors, and professional studio lighting.
Professional Video Equipment:
We supply professional video cameras, lenses, tripods, lights, and camera accessories for professional cameramen.
Cinema Equipment:
Our range includes cinematic cameras, lenses, tripods, lights, and accessories specifically designed for film productions.
Photo Equipment:
We offer professional DSLR cameras, lenses, tripods, lights, and camera accessories for professional photographers.
Video Editing Systems:
Our selection includes Apple or HP systems equipped with video editing programs such as Blackmagic Davinci Resolve.
Uplink Broadcast Systems:
We sell and instal ND SATCOM uplink satellite systems for live broadcasting.
Light Manufacturing:
We take pride in manufacturing high-quality MZ-LIGHTING LED Lights and light accessories.
ISO 9001:
Our Company has obtained ISO certification in accordance with the [ISO 9001 Standard] requirements. Our commitment to quality management [or other applicable standard] has been acknowledged by a recognized and accredited certification body.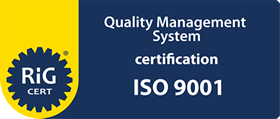 The certification was awarded to our Company following a rigorous assessment of our processes, procedures, and adherence to the specified ISO standards. This achievement is a testament to our ongoing efforts to ensure the highest level of quality.
We are proud of this accomplishment and believe that ISO certification demonstrates our dedication to meeting and exceeding customer expectations, continual improvement, and adherence to industry best practices.
At BLK Opticoacoustics LTD, we strive to provide you with top-notch products, competitive prices, and excellent service. Your satisfaction is our priority, and we look forward to serving you.